You can choose weekly, fortnightly or monthly services and schedule your seasonal gutter and wheelie bin clean with us.
A well maintained property is a valuable one, and you deserve the experts in property maintenance. Let us meet your specific needs with an on-site, one-on-one discussion and a tailored quote.
You may need a little maintenance or a complete package.  We can also schedule work on an annual or bi-annual basis such as gutter cleaning, pressure cleaning of wheelie bins and seasonal pruning.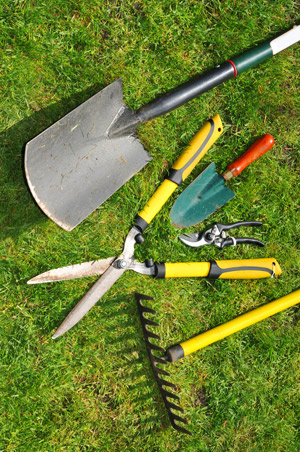 Here's what we can do for you;
Garden & Lawn Maintenance
You want neat and tidy grounds for everyone to enjoy.
Internal Cleaning
You want to feel at home when you walk into the building.
Weekly Bin Services
We don't mind getting our hands dirty – let us take the hassle out of bin night.
Property Safety Checks
Reduce risks and hazards around your property with regular checks.
Rubbish Removal
You don't know who left that rubbish on your property, but you want it gone.
One-off Garden Work
Your property may need some extra special attention from our two-man specialist crew.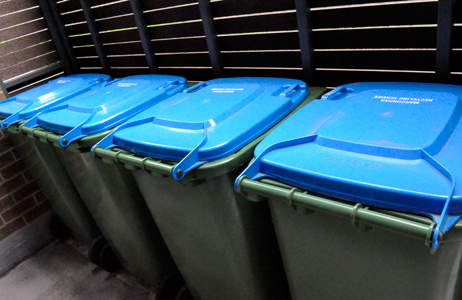 Bin Cleaning
Keep your wheelie bins clean, sanitized and smelling fresh.
Gutter Cleaning
Prevent rust, avoid damage to your building and save money on costly insurance claims.
Sprinklers & Drippers
You want your gardens looking lush without the hassle of monitoring water restrictions.
Window Cleaning
We now offer streak-free window cleaning services, including high reach up to 4 storeys.
Carpet Steam Cleaning 
We now offer expert carpet steam cleaning services. 
Talk to us about tailoring a service to meet your needs.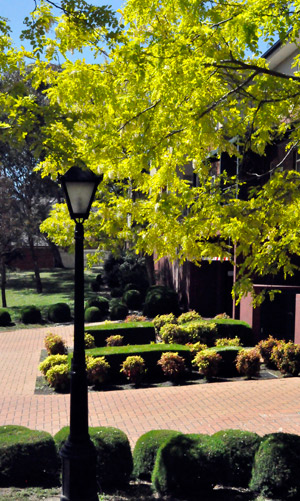 Garden & Lawn Maintenance
Mow and edge lawns and nature strips
Prune, trim and shape shrubs
Poison weeds in concrete cracks and along fence-lines
Rake leaves
Sweep paths, driveways and car park areas
Keep clothesline area in good order
Remove rubbish from the property
Keep bins area in good order
Internal Cleaning
Vacuum carpeted stairwells and landings
Sweep and mop tiled areas
Wipe internal window ledges, stair rails & fixtures
Remove cobwebs from stairwells and light fittings
Clean glass entrance doors
Remove scuff marks from walls (where possible)
Clean common laundry: wipe over machines & ledges
Wipe over mail boxes
Remove papers and uncollected junk mail
Clean workers' toilet
Change light globes
Check common lighting and seasonally adjust timeclocks
Property Safety Checks
Check fire hydrants and exit doors are operational
Check exit doors and paths of travel are free from obstruction
Check smoke alarms and change batteries annually
Weekly/Fortnightly Bin Services
Place garbage, recycling and green waste bins on nature strip for council collection on allocated days
Return the following day to bring bins back to bin corral
Rubbish Removal
Remove unwanted hard rubbish or green waste from the property to the tip
One-off Garden Work
Supply and plant new shrubs or annuals
Seasonally fertilize lawns and gardens
Supply & spread mulch
Tree lopping / removal
 Bin Cleaning
High pressure wash, disinfect & deodorize wheelie bins
High pressure wash bin corrals
High pressure wash pathways, stairwells & car parks
All Seasons are OH&S compliant and meet water authority guidelines
Gutter Cleaning
Check and clean gutters and downpipes on units, houses and multi-storey residential or commercial buildings
Report any rust or damage of gutters and downpipes to property manager
Staff are OH&S compliant, Workcover approved and use safety harnesses on all heights above two metres from ground level
Sprinklers & Drippers
Check and repair sprinkler and dripper systems
Window Cleaning 
Pure water technology for streak free results (no spots or detergent residue)
Spotless sills & frames
Internal and external window cleaning
Reaches up to 4 storeys without elevated platforms or ladders
Our waterbrooms can be used to wash external guttering and remove cobwebs from around the building and underneath eaves
Carpet Steam Cleaning
We now offer expert steam cleaning services